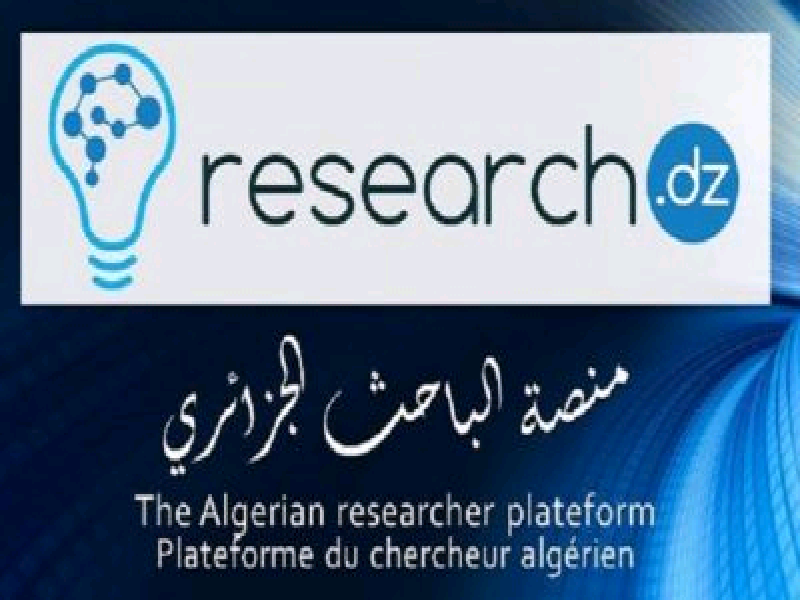 Algerian researcher platform
The Thematic Agency for Research in Social and Human Sciences "TARSHS" informs the scientific community, in particular n Social and Human Sciences researchers, that registrations on  
research.dz
.
About "research.dz" Platform:
It is a national platform whose main objective is the census of all Algerian researchers, residing in Algeria or abroad, in different sectors, by skills area, grade and institution. To get there, each researcher will have his or her username and a « @research.dz » e-mail address.
This platform aims to be a centralizer of all information relating to scientific research. It also offers a complete overview of the scientific research progress in Algeria.
This goal can only be achieved through the collaboration and contribution of all actors in different sectors, whether they are researchers, team leaders, laboratory directors, or directors of structures …
TARSHS is pleased to guide you as follows:
1st Step (registration):
➢ Create your account @research.dz
2nd Step:
➢ Enrich and fill in the researcher profile, and update personal information;
➢ Feed the deliverables and works as you go along;
➢ Organize spaces (research projects, teams, laboratory);
➢ Contact your administration (Thematic Agency, Directorate General DGRSDT);
➢ Interact with other researchers;
➢ Create thematic research networks;
➢ Formulate requests (Audition, funding, equipment, etc.) and follow up their progress directly on the platform;
➢ Consult the work and organization of other laboratories and researchers.
TARSHS draws your attention to the "
Video tutorial
" to watch if necessary.
For more informations download the
pdf